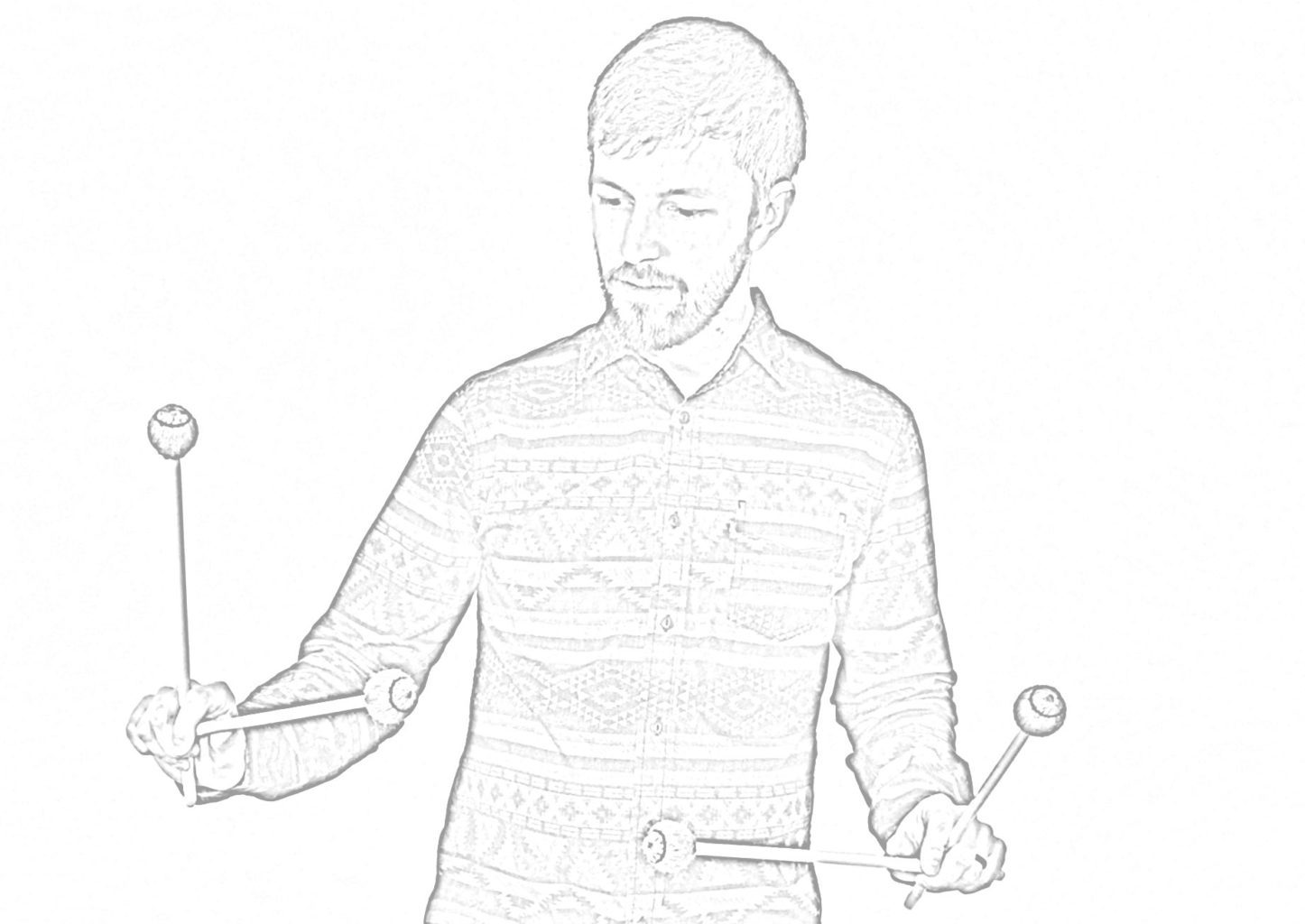 About
Dave Crider's Music for Vibraphone and Electronics series is influenced by the techniques of modern classical marimba repertoire and the harmonic language of modal jazz; with textures that range from lyrical, spacious, and flowing, to angular and densely polyrhythmic. Dave describes the style of these works as Theme and Improvisation – classically inspired thematic material alongside jazz-style improvised solos. The electronic accompaniment tracks were crafted using virtual emulations and samples of vintage keyboards, programmed through midi sequencers and manipulated with delay modules.
Dave Crider is a percussionist, composer, and improviser; specializing in vibraphone performance. He is the recipient of numerous honors, including awards from Downbeat Magazine and the Percussive Arts Society. Classically trained, Dave earned his Bachelor of Music degree from Western Michigan University and his Master of Music degree from Ohio University, where his primary teachers were Judy Moonert and Roger Braun. He currently teaches mallet percussion at Kalamazoo College and serves as the Operations and Technical Director for the Kalamazoo Junior Symphony Orchestra.
Sheet Music
Available through Ohio Percussion Publications, each meticulously prepared score in the Music for Vibraphone and Electronics series includes detailed performance notes; cues for the electronics track; optional written melodies for those who don't improvise, and chord symbols for those who do; and a separate lead-sheet for the improv sections with basic scale suggestions for developing improvisers.
Available Now
Book 1
(includes: As We Are, On the Level, Word to the Wise)
pdf and audio – $35
hard copy and audio – $65
Score Samples
(click to enlarge)